Laser focused on executing our vision
At Starmind, we are driven by our vision of making collective human intelligence accessible to everybody. With our growth funding round of $15m last year, a record for Series A AI tech in Europe, we are ideally equipped to execute on this vision. Our customers, ranging from tier 1, global enterprises to global non-profits see massive productivity-, efficiency- and speed increases by empowering employees and community members to connect with the experts and knowledge they need to succeed in their work.
Top tier talent and advisory board
My #1 job is to assemble the best team. This is an area that I never have and never will compromise in. We've continued with our philosophy of bringing on board tier 1 talent from leading B2B and B2C companies while also nurturing and developing inhouse talent. Over the past couple of quarters, we've made key hires in every area of our organization, from Product and AI to Sales and People Operations. We're thrilled to leverage the rich experience of our recent hires from companies like Airbnb, Twitter, Uber, Salesforce, Trivago, Zuora, and Tableau, among others. By infusing these outside best practices with Starmind's unique DNA, we're thrilled to be elevating our execution to the next level. We've more than doubled our headcount and will continue to make long-term investments in our team.
To further augment our team, we've also created an advisory board, bringing together seasoned veterans to provide feedback on key strategic matters. We recently announced the first two members of the Starmind advisory board:
Dr. Rahmyn Kress, currently Chief Digital Officer and Chairman of the Digital Executive Committee at Henkel, as well as founder of the Beautiful Minds foundation.
Michelle Chen, currently Chief Product Officer at Typeform, with previous product leadership roles at Uber, Ofo, and SoFi.
Industry recognition
With every passing quarter, technology analysts increasingly underscore the vast business value and productivity gain that can be realized with the adoption of AI like Starmind. At the start of the year Gartner made it clearer than ever that the time for companies to act is now. With 70% of organizations expected to integrate AI to increase employee productivity in the coming 24 months, those who fail to act will be in the minority. These organizations are moving at record pace as the business value is clear: Gartner calculated AI augmentation will globally generate $2.9 trillion in business value and recover 6.2 billion hours of worker productivity. Gartner has specifically highlighted the strength of our product by selecting Starmind as a Cool Vendor 2019. We're thrilled to have received this recognition!
Accenture, one of the world's leading technology consulting firms, has also repeatedly underscored the immense business opportunity that AI represents. At the start of this year Accenture's CTO Paul Daugherty published the Accenture Technology Vision 2019 report, where they featured Starmind and specifically how a major European telco uses Starmind to bust silos and unlock their collective human intelligence. More recently, at the Accenture Applied Intelligence event, Starmind was recognized as the most innovative AI solution.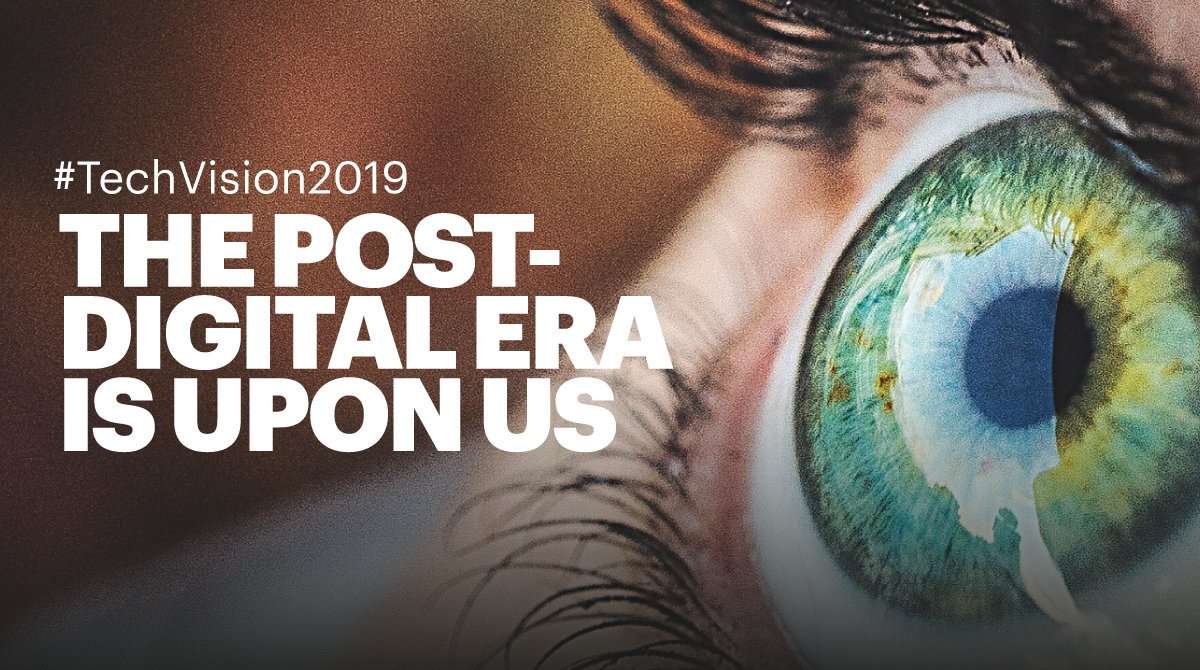 AI patent and team
Our AI solution has been receiving recognition from other sources as well - earlier this year we were awarded a patent by the US Patent and Trademark Office for the unique and effective approach that Starmind AI provides in regards to problem solving. This is also, more generally speaking, recognition of our stellar AI team, a diverse group of PhDs from leading institutions worldwide, who regularly publish academic papers on their cutting-edge research and can be found giving talks at top tech companies. Congratulations to the AI team!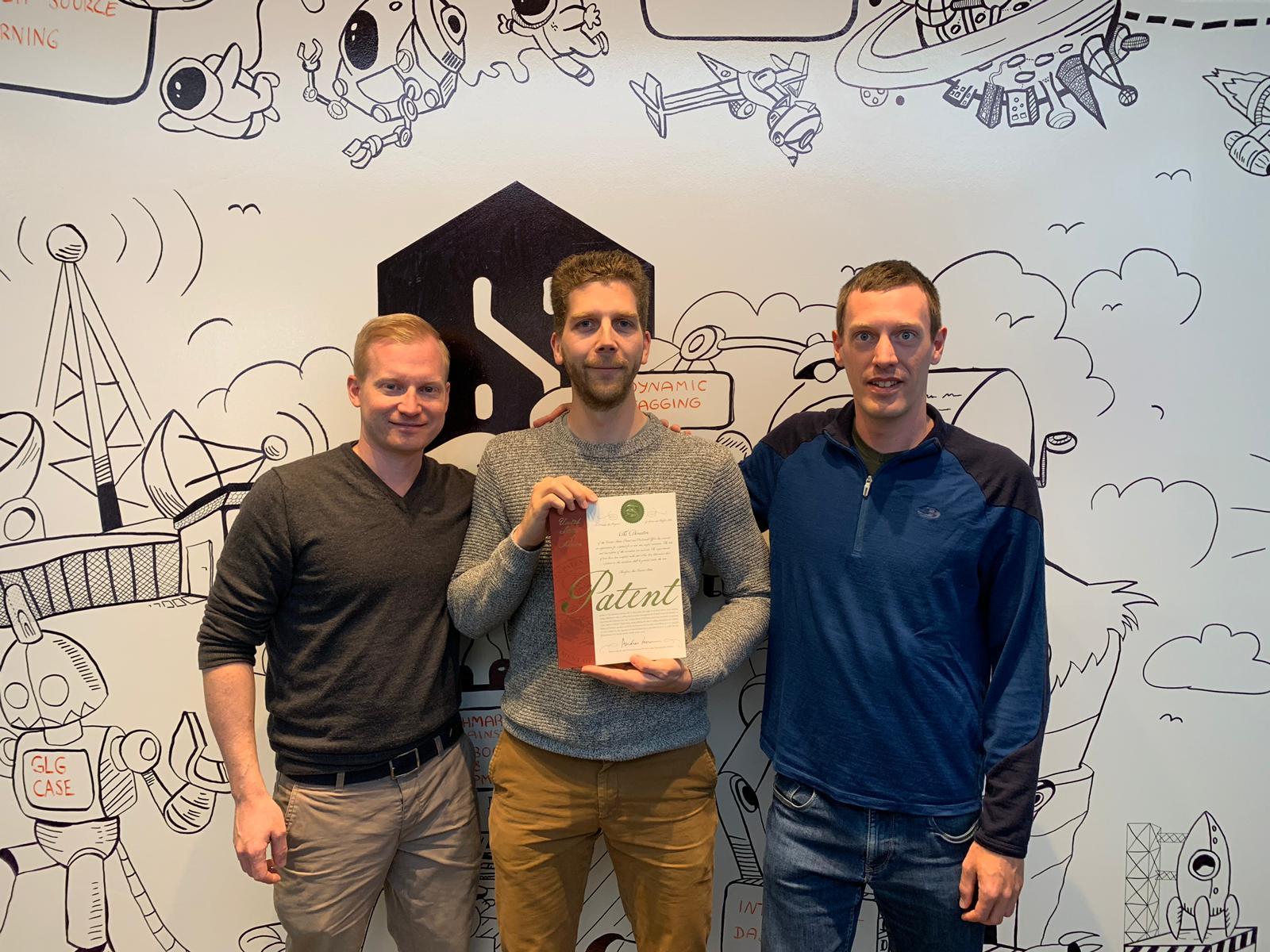 More tier 1 customers and record revenue
We're proud of our customers and especially the ways in which they leverage Starmind daily to drive business success at their organizations. From technology consulting to manufacturing to international humanitarian movements, organizations are finding tremendous value in unlocking their increasingly distributed, undocumented knowledge. There are 5 main use cases organizations are adopting Starmind for: busting team and location silos, injecting startup-like agility, supercharging client-facing functions, sourcing trusted internal know-how, and identifying internal subject matter experts.
We're thrilled to announce that we've added many more customers in the past months - here's a quick glimpse of how some new customers are using Starmind:
A US-based holding company with more than 100 autonomous businesses and billions in revenue is integrating Starmind to tap into synergies across their portfolio. A typical example: one business needs specialized consulting in an area that another business just trained experts on. Now with Starmind, any of the autonomous business can easily access internal expertise across the entire holding company network.
A European pharma holding company now uses Starmind to serve as the single source of support for the pharmacies in their network, eliminating the high costs of maintaining other, less effective support channels
One of the world's largest technology consulting companies is expanding their use of Starmind to map skills among their thousands of consultants and effectively map them to projects.
A leading global automotive supplier rolled out Starmind across their R&D teams, to inject agility and easily identify internal subject matter experts who could help them overcome bottlenecks in the innovation process
A major US real estate management company is adopting Starmind to enable easy access to the rich commercial experience of their team members who are highly distributed across their regional offices.
A highlight of every year for us is our customer event. After all, our customers are at the heart of what we do. It's a pleasure to not only meet them face-to-face but also foster relationships among executives and Starmind specialists at the many organizations that rely on Starmind to bring together their collective human intelligence.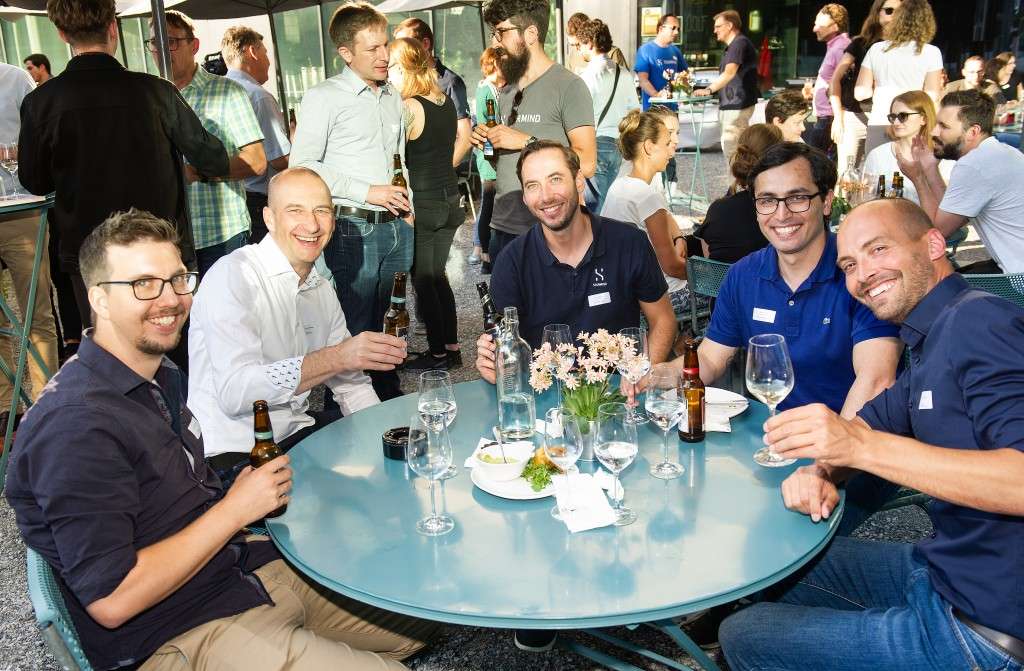 Among the various presentations, Accenture presented how Starmind is a key element of their overall AI strategy, with Starmind providing the software solution built on cutting-edge algorithms, and Accenture providing the professional consulting services.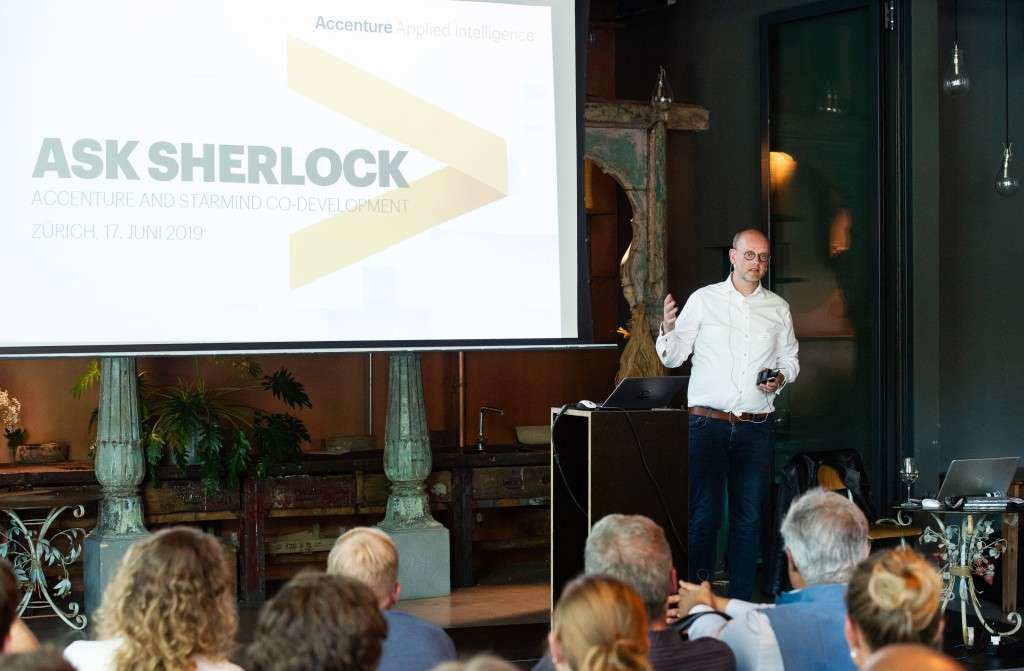 We've enjoyed record growth in the past quarters at Starmind, in terms of both revenue and number of customers, with the most exciting yet to come!
Enjoy the company
"Enjoy the company", pun intended, is one of our 5 core values here at Starmind. And we've certainly done our part over these past 6 months to live this value! From various sports activities to impromptu dips in the lake, enjoying our time together is an integral part of the Starmind culture. A couple of specific moments to highlight:
In March we retreated to the alpine slopes of Davos for our annual ski weekend that brought together our global team from the United States, Germany, and of course Switzerland.
Also in March, the Starmind Leadership Team (featuring many fresh faces) stepped out of their comfort zones to bond over an overnight survival retreat. The outing featured a course by an expert guide on how to make fire using natural elements, cook food in the outdoors, and make it through the night at below zero degree temperatures. It turned out to be an unforgettable experience!
In June the Starmind Executive Team hosted a barbecue for all our team members to celebrate our record results. With drinks, snacks, beyond meat burgers, and more it served as a moment of celebration and reflection.
We're more excited than ever as to what the future holds. Thank you to all those who have been and continue to be a part of this journey.
For those of you who might be interested in joining us, I encourage you to check out our careers site: https://www.starmind.ai/careers We're always on the lookout for top talent!

Oliver
CEO Starmind