mainblog-section
Knowledge sharing is the process of transferring tacit (undocumented) and explicit (documented) information from one person to another. In an organization, sharing knowledge not only increases productivity, but it also empowers employees to do their jobs effectively and efficiently. Employees can work faster and smarter by getting easy access to insights, resources and expertise.
Download Now: The Modern Workplace Demands A New Approach To Knowledge Management 2022
One of the most effective ways your organization can unlock the benefits of knowledge sharing is when you embed it within your culture. Here are seven ways to improve knowledge sharing across your organization.
Encourage & foster a knowledge sharing culture
Although people feel happier at work when they're sharing knowledge and helping others, The Forrester Study reveals that 36% of employees find it hard to exchange information across different teams causing silos. This leads to people only sharing knowledge with their closest colleagues.
Here are ways to encourage and foster a fruitful knowledge-sharing culture.
Model the behavior from the very top.

If necessary, ensure a model change from the very top stakeholder, so everyone is sharing knowledge and promoting it.
Use intrinsic motivation and autonomy.

Support employees by making work enjoyable. The more employees enjoy their work, the more they'll want to exchange knowledge.
Experiment with learning and encourage that "failures" are a part of innovation and success.

Promoting this message removes the fear employees may have and makes space for learning to happen.
Make knowledge sharing part of your company values.

For the entire organization to live by this value, it needs to be communicated company-wide. Share with new employees the importance and how-tos of knowledge sharing within the organization from day one.
Dismantle information silos by making knowledge sharing easy.

If half of your team is using one tool and the other half is using another, there will be a significant gap where knowledge isn't exchanged between teams. You can remove information silos by creating one centralized platform to store and share knowledge without making it a time-consuming process.
Celebrate team members who exemplify this mindset.

Knowledge sharing reduces repeated mistakes, helping employees make more informed decisions and increasing productivity by 10-40%. All of this helps employees flourish1.
Create spaces for knowledge sharing to happen
Many traditional office spaces can be unintentionally counterintuitive to knowledge sharing. Your employees might work in cubicles closed off from others, but, offices can equally be too open-plan. Additionally, remote work presents its own set of challenges. With a 140% increase in remote since 2005,2 organizations need to craft virtual spaces for employees to share knowledge with others.
If your office is full of cubicles (physical barriers to knowledge sharing), consider creating comfortable, common areas where employees are encouraged to communicate.
If your office is solely open plan, consider creating quiet areas where employees can collaborate without distraction.
Other ideas to promote conversation include adding coffee stations throughout the office, informal conference room settings, or even casual seating in high-traffic areas.
For remote workers, establish regular virtual events such as Top Learnings from this Month that encourage knowledge exchange.
Provide employees and remote workers with an intelligence platform that can go beyond the limitations of video conferencing and messaging apps.

Intelligence platforms

can facilitate knowledge sharing, retain know-how and provide employees with access to expertise wherever they're working.
Encourage knowledge sharing activities
By encouraging several forms of knowledge sharing, you can also boost employee engagement. In an academic study by Hsu and Wang3, knowledge sharing results in higher satisfaction rates, more visibility and time-savings. Employee disengagement loses $7 trillion annually4.
Provide employees with multiple ways to share their knowledge. This way each employee is empowered to select the method they find fits their personality and skills best.
Reserve time throughout the week for employees to share and contribute knowledge, this way, it becomes a habit.
Have a weekly learnings round-up with the full team so everyone can share what they learned that week or an interesting resource they found.
Host regular retrospective meetings where staff can raise what went well, issues and potential improvements.
Implement an intelligence platform that can provide access to real-time knowledge and expertise.
Change up the scenery. Try implementing off-site events and meetings where a new scene can inspire colleagues.
Lead by example
According to a report from the Society for Human Resource Management5, Fortune 500 companies lose just under $32 billion a year, simply by failing to share knowledge. To avoid being a part of this statistic, management teams should also play their part by fostering a culture of knowledge sharing and be a role model.
Along with providing opportunities for knowledge sharing and building trust, senior stakeholders should lead by example. Anyone in a leadership position who evangelizes knowledge sharing will see better results if they practice what they preach.
Leaders who openly and transparently share their successes and failures will encourage their employees to do the same.
Put collaboration over hierarchy. Everyone in the organization, regardless of their role, should co-create and co-share. It helps normalize knowledge sharing, which, ultimately, enhances company productivity and employee happiness.
Have experts share their knowledge
To improve knowledge sharing across your organization, identify organization-wide subject-matter experts.

Expert knowledge is highly critical to an organization's success. But experts need an efficient and scalable way to share their knowledge that minimizes the burden on their time. To help with this challenge, here are some tips to overcome this barrier:
Make sure your tech stack includes a tool that can capture employee skills and expertise in a way that's accurate and real-time.

Modern skill mapping

tools are making outdated methods of identifying expertise like CV's and surveys a thing of the past.
When you've identified your experts, make sure they know that their knowledge and expertise are highly valued and critical to the business's success.
According to the

Forrester Study

, 38% of respondents felt that collaboration challenges they see in their organizations are leading to an underutilization of employees' skills and expertise.

Uncover unsung heroes

who have expert knowledge, but may not have been given the opportunity to share it. This also reduces the burden on other subject matter experts.
Show experts in a quantifiable way what their contribution means to the company and, when appropriate, publicly thank them for their support.
Help experts understand the time it saves once it's shared effectively. For example, housing their answers and expertise on a

knowledge management system

means there's a centralized place where employees can access expert answers to FAQs or quickly seek further expertise.
Finally, if your knowledge management system can

integrate

into other workplace apps, transferring knowledge can be automated and provide employees with the knowledge within the tools they already use.
Formalize a knowledge management process
Knowledge sharing can only be truly effective if there's a process every employee is aware of and can contribute to.
With a formalized knowledge management process, your organization is at a lower risk of losing valuable experience that can benefit others and keep you from innovating.
To retain an expert's intelligence and insights, create a process, ensure it works and formalize it.
To make this as easy as possible, choose a platform that allows employees, regardless of department or location, to quickly access crowdsourced expertise and know-how in real-time.
"35% of employees say that most information in their organization are held by people, and not sufficiently captured and documented"
Use effective knowledge sharing tools
While useful for communication, workplace video conferencing and messaging apps aren't designed to facilitate knowledge sharing in the workplace. The limitations of these tools can leave employees less productive and more frustrated. Research shows that knowledge workers spend a month each year searching for the right information, knowledge and expertise in their organization. To combat these challenges, organizations should look to an AI-powered knowledge-sharing platform.
Gartner has predicted that by 2021, 70% of organizations will implement AI to assist employee productivity and as a result, save 6.2 billion hours.6
AI-powered knowledge platforms

are an essential part of the productivity puzzle. An effective intelligence platform can identify experts and retain crowdsourced knowledge while making it available in real-time.
The best tools

integrate into workplace apps. You can bring the knowledge directly to your employees by using a tool that integrates into the apps they already use on a daily basis.
By using the right platform, you can supercharge productivity, innovation and workforce development by providing employees with instant access to collective knowledge and expertise.
The future of knowledge sharing
Ninety percent of employees want the opportunity to share knowledge. With disparate teams, siloed knowledge and remote working on the rise, securing the right tools to overcome the barriers to knowledge sharing has never been more critical.

The most effective knowledge sharing platforms are real-time, automated and capable of retaining relevant knowledge while forgetting data that's no longer important. An AI-powered knowledge platform ensures your employees can easily access and share knowledge in one centralized place.
With the growing expertise and skill gap to overcome, utilizing an AI-powered knowledge-sharing platform within your organization can be the tool you need to empower your team.

Download the Forrester Opportunity Snapshot Study to better understand your employees' needs and the benefits of a modern knowledge management system.
Sign up to receive latest stats, insights and events
Speak to an expert talk
We're always ready to help, with support tailored to your business needs. Schedule a call with one of our team to:
Learn more about how Starmind can connect knowledge across your business.
Discover the use cases that best fit your needs.
See how you can bring all of your company's knowledge into one central platform.
Discuss your bespoke pricing package.
My rich text default content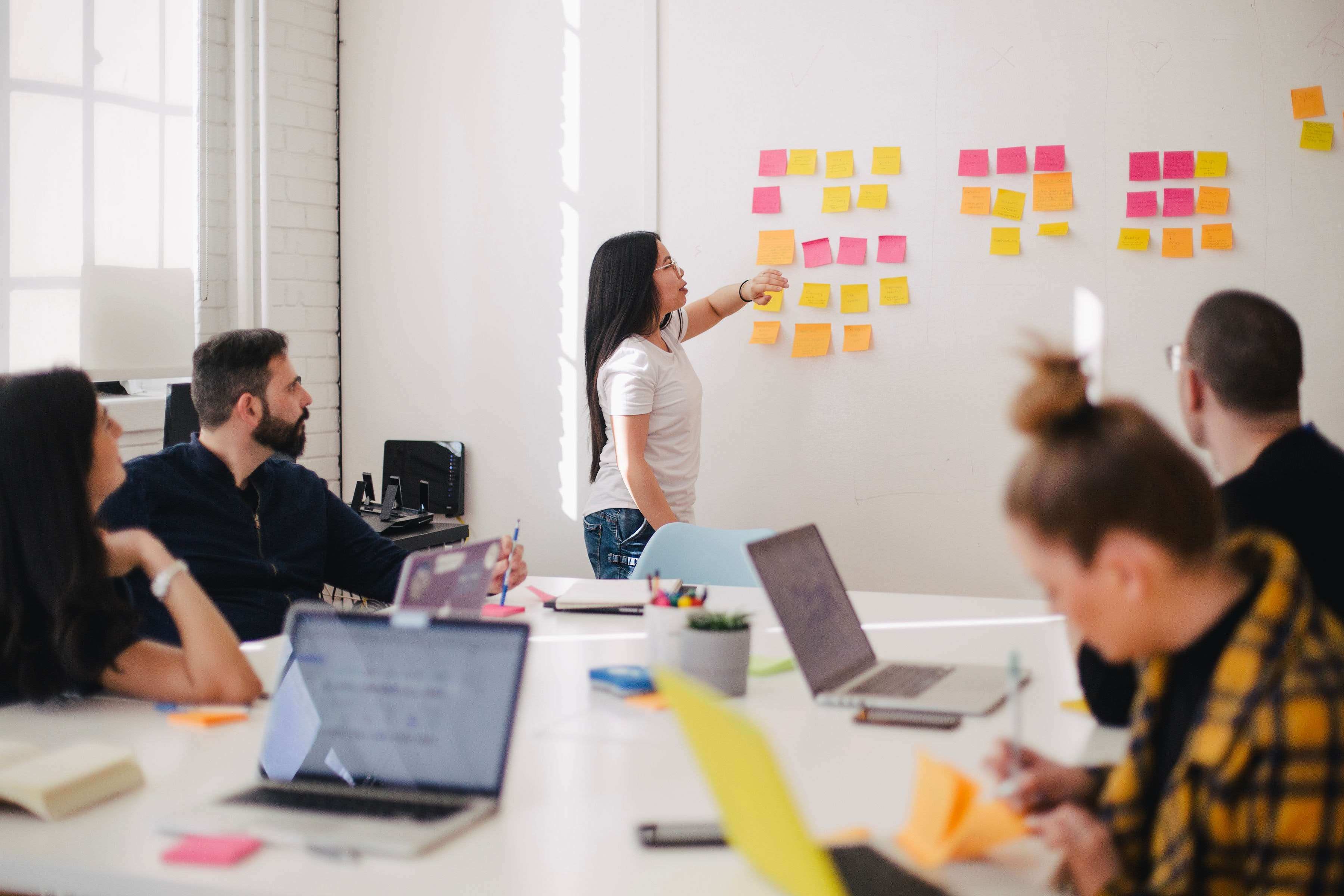 My rich text default content