mainblog-section
Organizations are the sum of their collective knowledge, and they succeed or fail based on how they capture, store, share and effectively manage that information in pursuit of business goals. When employees can access knowledge easily, they're more productive. When they can't, they are inefficient and become frustrated, So the question is: What are you doing to optimize knowledge management in your organization?
Many problem-solving approaches involve communicating and knowledge transfer in a natural, informal way. This downside is that teams miss out on undocumented, tacit knowledge. They spend extra time searching for inaccessible information or "reinventing the wheel" by repeatedly solving commonly asked questions.
By contrast, intentional and effective knowledge management helps teams quickly access all available information and follow up with internal experts for additional questions. Modern knowledge management processes enable employees to ask questions anonymously or contribute their expertise, breaking down silos and creating a living knowledge base. The result is that teams across functions, including R&D, sales and help desks, can deliver more value with greater efficiency.
Learn more about knowledge management, its importance for your organization and how to make it more effective and efficient.
What Is Knowledge Management?
Knowledge management is the process of capturing, storing and sharing the knowledge and experience of employees to increase the workforce's overall knowledge, improve productivity and retain critical information. You can maximize efficiency and improve your teams' decision-making abilities by harnessing your most valuable asset — employee expertise and knowledge.
The Main Areas of Knowledge Management
Before you can effectively manage knowledge, it's helpful to understand knowledge as falling into two camps: tacit knowledge and explicit knowledge. Understanding how to access, manage and strategically distribute these types of knowledge within your organization is a key driver of business success.
Explicit knowledge is a straightforward concept. This is documented knowledge, such as handbooks, research reports, sales scripts and datasheets. This type of knowledge is ideally easy to categorize and share.
Tacit knowledge, also called implicit knowledge, combines the skills, abilities, ideas and experiences your people have but are not written down or easily expressed. This category of knowledge can encompass years of experience and accounts for most knowledge held by individuals and organizations. Because of the nature of tacit knowledge, people are often unaware of how much they know or how it can be valuable to others.
To illustrate these two categories of knowledge, imagine a person preparing for a fishing trip. They can easily research types of explicit knowledge, like regulations, recommended equipment or how to tie a knot. Tacit knowledge includes what you've learned from past fishing trips and why you know a particular location is perfect for catching fish. This knowledge can be challenging to transfer to another person.
Tacit and Explicit Knowledge Within Organizations
While sharing explicit knowledge can be simple, transferring tacit knowledge often requires extensive communication and frequent interactions. As employees gain more experience from time spent on training or mentoring, for example, they can acquire tacit knowledge.
These knowledge transfer processes can be slow, difficult to scale and imperfect. Modern solutions that allow employees to document and facilitate tacit knowledge are essential to effective knowledge management.
Why Is Knowledge Management So Important?
Organizations that effectively gather, store and share knowledge can encourage a culture of collaboration and curiosity. In turn, they see improved efficiency and employee satisfaction. An effective knowledge management system streamlines company knowledge while making it accessible to everyone.
Knowledge management means that employees can quickly access best practices, information on past projects and other key information that informs their work. Armed with that information, they can improve their performance and decision-making.
When knowledge-sharing barriers are removed, employees move beyond silos and discover who else has valuable information about a topic. And when organizations connect those subject matter experts with co-workers who need their expertise, teams are empowered to challenge the status quo and find innovative solutions to unique problems.
The Cost of Ineffective Knowledge Management
Ineffective knowledge management creates gaps in knowledge, which result in wasted time, lost productivity, repeated mistakes and employee dissatisfaction. As companies scale, the issues related to poor knowledge management become more significant and harder to resolve. For companies with over 10,000 employees, the average employee spends over 100 minutes every day searching for information they need to do their job. Over a whole year, this can result in more than $70 million lost as teams search for answers that often aren't documented.
Lost time and efficiency can create a ripple effect throughout your organization. R&D, for example, might have teams duplicating each other's findings without realizing it. Sales performance can suffer as salespeople can't deliver timely, accurate information to customers and prospects. Help desks face excessive ticket queues because employees can't solve common problems independently. Onboarding and other training activities are less effective because employees receive outdated, inaccurate or irrelevant information.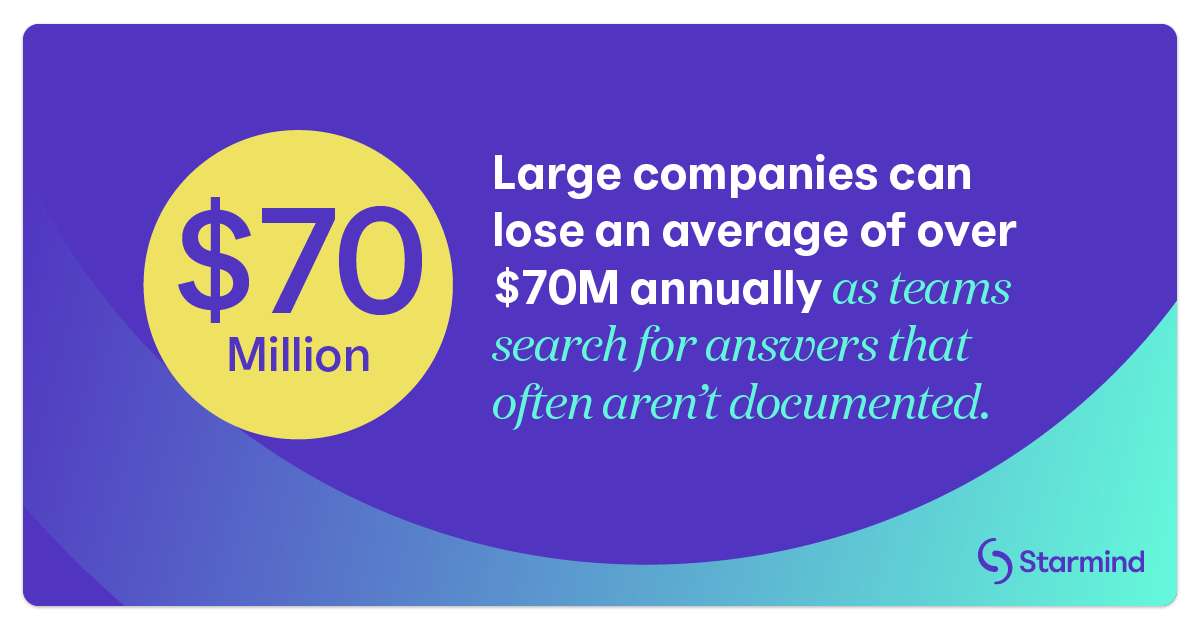 Key Benefits of Effective Knowledge Management
Effective knowledge management can improve almost any process because valuable information is easier to access. Improved knowledge sharing and collaboration can deliver higher productivity, as well as financial and cultural benefits.
One benefit of knowledge management that cuts across teams and functions is less time spent re-creating or documenting existing knowledge. When everyone within the enterprise can access common knowledge, your help desk and subject matter experts spend less time answering repetitive questions, and your employees can redirect their efforts to more meaningful work.
With more time and greater access to knowledge and expertise, teams can easily share information that drives better results. These teams commit fewer mistakes and share important ideas and information across the enterprise. These positive actions lead to new opportunities and accelerated cycles of innovation.
An effective knowledge management strategy can also improve the highest levels of your organization. For example, executive-level decision-making improves when your top leaders aren't wasting so much time seeking readily available information.
How to Make Knowledge Management More Effective
Now that you know more about what makes knowledge management important, here are some points to consider to make it more effective in your organization.
Decide How to Capture Knowledge
Identify all the sources of knowledge within your organization. Understanding your organization's knowledge flow will help you discover gaps. Most organizations have room to improve, as 63% of employees spend too much time getting a resolution. And nearly 25% of employees become increasingly frustrated and overwhelmed by this challenge.
Work out where new and existing knowledge will be stored, how it will be mapped and what security measures you'll need. While knowledge might originate from many sources throughout your enterprise, you want a single trusted source of information whenever possible.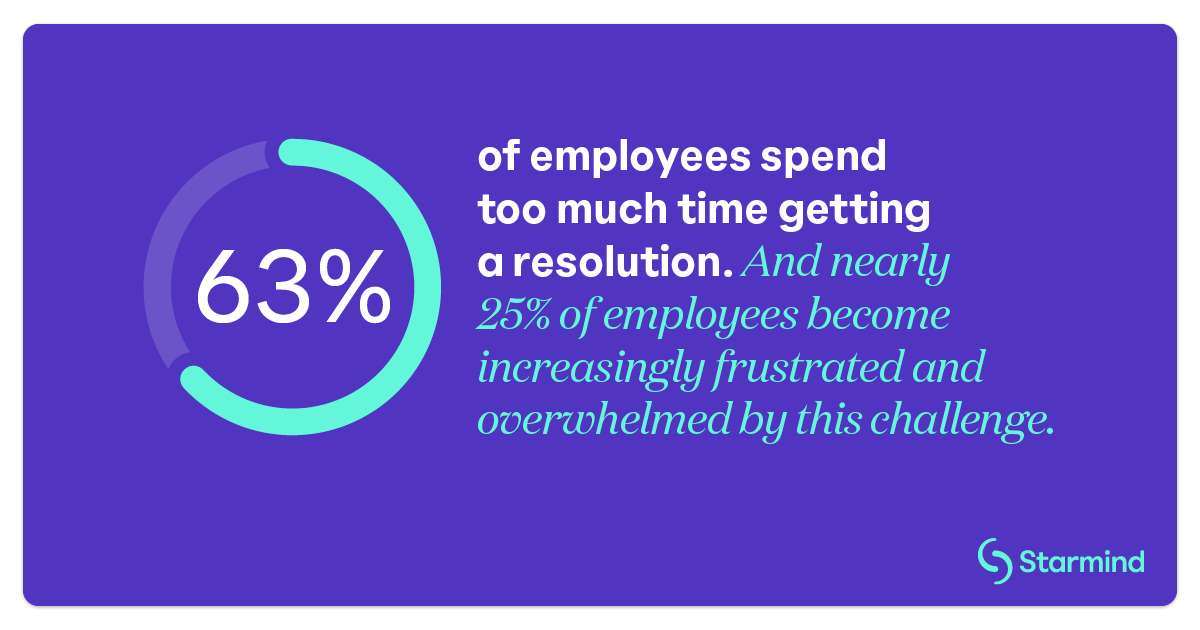 Find the Best Place to Share Knowledge
Building or adopting a knowledge management solution is a valuable first step. However, employees need to understand how to use it to access information.
Use training sessions to increase their understanding of the new system and how they can contribute, including any workflows that make the system easier for employees to use.
Adopt a System That Integrates Into Workplace Tools
The most effective way to get employees to embrace a knowledge management system is by making it easy to use. Your system should integrate with the tools employees already use. Employees don't want to learn additional platforms or be confused about what system they should use.
Integrating your knowledge management system with other platforms also ensures that data is synchronized and up to date.
Make It Real Time
Your team needs access to the most accurate information at all times, and they must be able to trust your knowledge base. This is especially important for rapidly growing enterprises. Employees need access to the latest knowledge and resources so they can react to changing conditions and support evolving company goals.
That growth also requires quick decision-making. A real-time knowledge network enables employees to get answers quickly and return to core tasks.
Encourage Employees to Ask and Answer Questions
Employees need a safe place to ask questions, share their knowledge and be recognized for their contributions.
It's not unusual for employees to feel uncomfortable speaking up or asking for support in a public setting, so make sure your knowledge management system allows for anonymous questions and comments. This approach will improve user adoption and the quality of questions asked.
Ease Concerns About Public Data Access
Knowledge management systems are like any other technology; they must be protected from cybersecurity concerns and intellectual property theft. Regulatory compliance is also non-negotiable.
Look for platforms that highlight a commitment to privacy and security through safe practices and certifications, such as ISO 27001:2013, a globally recognized international standard for managing information security risks.
Treat Knowledge Management As Continuous
Knowledge changes over time. External factors such as market conditions or the regulatory environment can immediately impact your enterprise. Your business needs today might not reflect tomorrow's, and your systems must be able to scale in parallel.
Effective knowledge management is a continuous process. Key to this evolution is encouraging employees to ask questions, answer queries and contribute their expertise for future benefit.
What Defines an Effective Knowledge Management Tool?
A knowledge management system powered by artificial intelligence is the most effective solution for most enterprise organizations. These systems can offer real-time, automated access to information.
Effective knowledge management systems integrate with other platforms used by your employees so they don't need to log in and out constantly. Instead, knowledge is delivered to them. An AI-powered knowledge management solution empowers employees to share their expertise and learn, ensuring that their co-workers can access and build upon their insights.
Effective knowledge management systems help employees self-resolve more issues, which frees up help desks and lets employees focus on what matters most. And when they do have questions that require additional help, these knowledge systems can connect them with experienced subject matter experts. Most importantly, tacit knowledge can be accessed and retained.
An effective knowledge management system maximizes your people's time and expertise while building a collective knowledge base that fuels efficiency, innovation and time to market.
Commonly Asked Questions Include
What Is Meant by Knowledge Management?
Knowledge management is the process of capturing, storing and sharing knowledge. It encompasses all information and knowledge creation inside your organization, including knowledge sharing. It can be as simple as training employees or as complicated as R&D teams collaborating on a scientific breakthrough.
Traditional knowledge management focuses on documented knowledge, but most knowledge within organizations is undocumented. Modern knowledge management bridges this gap by connecting knowledge seekers to colleagues with tacit knowledge to share.
What Are the Types of Knowledge Management?
The two types of knowledge are tacit and explicit knowledge. Tacit knowledge is gained through experience and can be challenging to describe or share easily. Explicit knowledge, such as internal policies or key findings from a research project, is more easily documented and shared.
What Is the Most Important Part of Knowledge Management?
The most important part of knowledge management is providing your team with quick, easy access to accurate, up-to-date information and connections to subject matter experts who can help fill gaps in knowledge.
What Is Knowledge Management, And Why Is It Important?
Knowledge management is essential for businesses that want to scale their growth while connecting employees across teams and geographies — and do so efficiently. Knowledge management gives your teams access to the information and resources they need to do their jobs effectively. It also helps your business retain that knowledge for future use, which promotes efficiency, a better working experience and less repetitive work.
Find the Right Knowledge Management System for You
Knowledge management is crucial for every organization, especially at scale. Capturing, storing and sharing your employees' knowledge and experience increases your workforce's overall knowledge, improves efficiency and protects your intellectual capital without siloing it.
Effective knowledge management platforms empower teams to find innovative solutions and win more business. Implement a modern knowledge management system to gain a competitive advantage, improve productivity and make your teams happier and more effective.
Download our study to better understand your employees' needs and the benefits of a modern knowledge management system. Don't get left behind!
Sign up to receive latest stats, insights and events
Speak to an expert talk
We're always ready to help, with support tailored to your business needs. Schedule a call with one of our team to:
Learn more about how Starmind can connect knowledge across your business.
Discover the use cases that best fit your needs.
See how you can bring all of your company's knowledge into one central platform.
Discuss your bespoke pricing package.
My rich text default content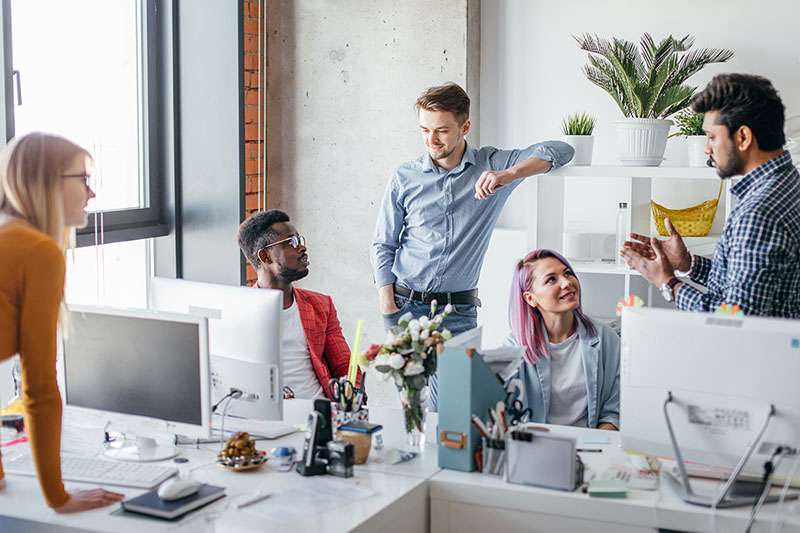 My rich text default content