mainblog-section
Contents
The latest Starmind research report, The High Cost of Inaccessible Knowledge, reveals the extent to which modern knowledge management solutions and practices can unlock multiple business benefits, ranging from significant cost savings, to more sales, increased speed to market, and faster innovation.
For its research, conducted in July 2022, Starmind engaged with 1,400 respondents in the US, the UK, Switzerland and Germany. Each respondent is a full-time knowledge worker at a company with over 10,000 employees.
This executive summary captures key learnings from the survey, as they pertain to the US market, and the multiple ways in which business leaders can quickly boost the profitability, competitiveness and responsiveness of their organizations.
Click to access the US Executive Summary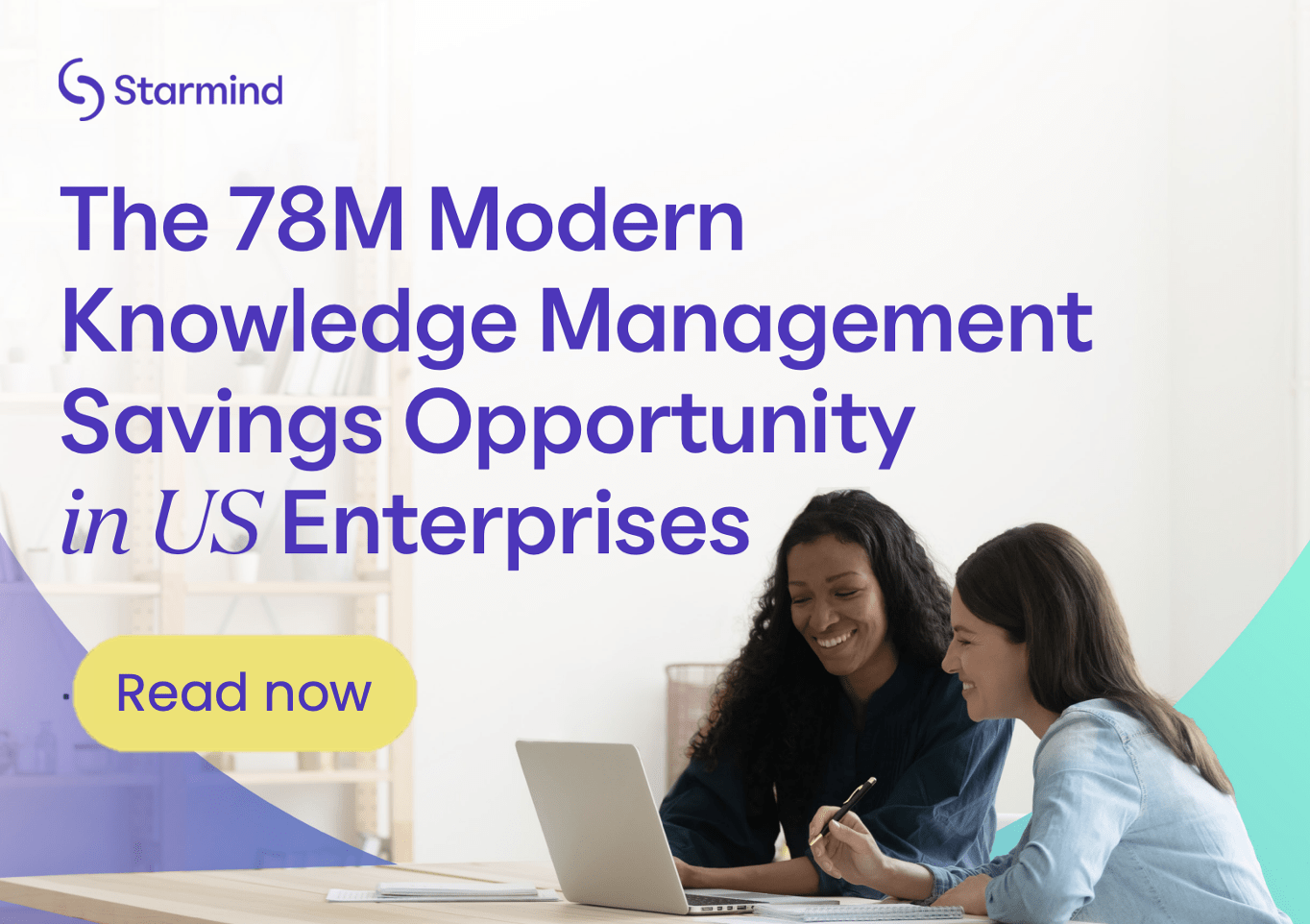 Sign up to receive latest stats, insights and events
Speak to an expert talk
We're always ready to help, with support tailored to your business needs. Schedule a call with one of our team to:
Learn more about how Starmind can connect knowledge across your business.
Discover the use cases that best fit your needs.
See how you can bring all of your company's knowledge into one central platform.
Discuss your bespoke pricing package.
My rich text default content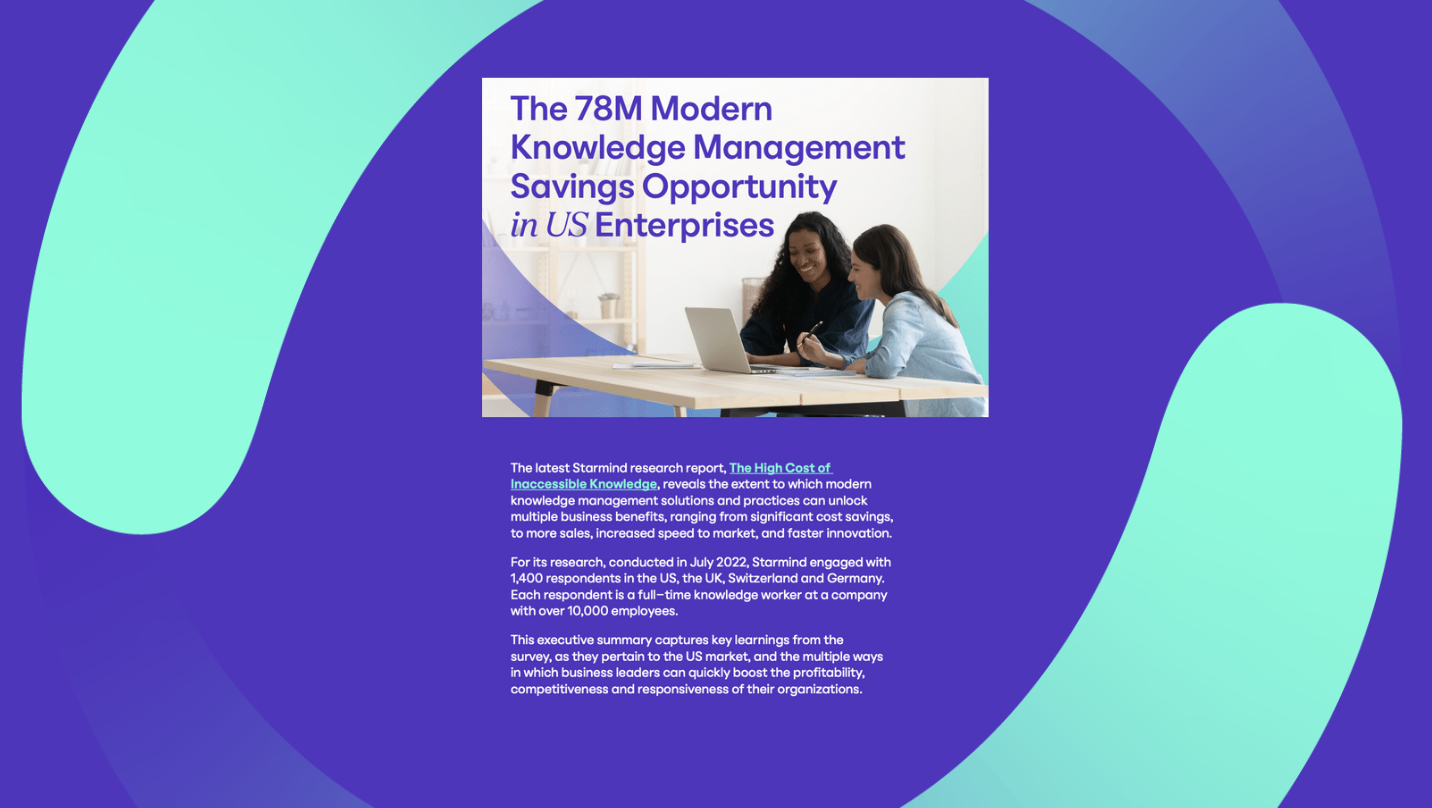 My rich text default content