The right knowledge.
From the right people.
At the right time.
Help team members connect to expert knowledge from anywhere in your business, whenever they need it — and transform the way your organization works.
Anonymous
Where can I find the most
up-to-date sales data?

We create detailed reports every quarter, including full breakdowns by region, industry and more. You can find them all here — any questions, just let me know!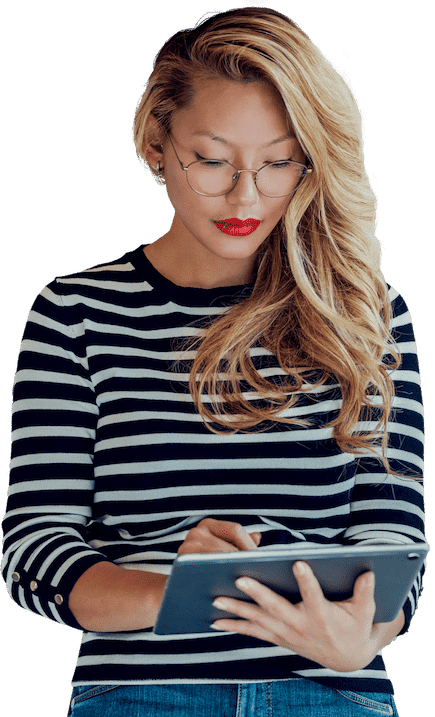 Your employees' knowledge is your most valuable asset.
The problem? Making it available to everyone. And in the age of information overload, it's only getting worse.
Starmind is the final piece of your knowledge sharing puzzle. By using AI to build a real-time knowledge network, it gives teams on-demand access to the answers they need, right when they need them — so everyone can do their best work.
20%
of the knowledge in an organization is documented
3h
a day is spent on searching for information
44%
of all searches end in failure
$1M
lost per 1,000 employees every month
Our Solutions
R&D
Win the race to market
Get to market faster, gain first-mover advantages and reduce your R&D costs.
Discover
Sales
Shorter cycles, higher conversion
Give your salespeople instant access to the information they need and close deals faster.
Discover
Helpdesk
Reduce support ticket volumes
Empower your employees to self-resolve technical issues and unburied your Helpdesk.
Discover
Expert answers,
just a question away
Make your organization's knowledge available to everyone. Give teams a single place to get on-demand answers and always up-to-date knowledge — and free them up for the work that matters.
of decisions are made on assumptions.*
Put an end to
endless searching
Rescue teams from 1000s of wasted hours with direct connections to the knowledge and colleagues who can help — plus instant answers to previously asked questions.

"Accenture is more productive and innovative [as a result of] using Starmind"
Frank Riemensperger, Chairman, Accenture, DACH and Russia
undocumented organizational knowledge
Never lose your know-how
Hold on to the knowledge that drives your business. Document expertise at the moment it's needed and free teams from time spent writing down information no one ever needs.
Banish silos forever.
Set your enterprise knowledge free. Help teams get the answers they need from the colleagues who know best — no matter their position, department or geographical location.

"Understanding the other side's processes and ways of working is so much easier when Starmind finds the experts for your question right away."
Ulrike Müller-Froelich, Senior Specialist Communication Management, Telefónica, Germany
One solution.
Endless possibilities
See how other innovative organizations use Starmind to connect knowledge across the business – and take on their greatest challenges.
Let's talk
We're always ready to help, with support tailored to your business needs. Schedule a call with one of our team members to discuss how to:
- Reduce your sales cycle
- Get innovative products to market sooner
- Cut service ticketing costs.

Fill in the form and one of our team members will be in touch shortly.