The privacy and security of your data are our highest priority. We implement an internal Privacy Compliance Program addressing the requirements of the data protection laws and regulations, as well as an Information Security Management System (ISMS) that is certified with the ISO 27001:2003 standard. All our hosting partners are ISO 27001 certified.
Meet our data protection officer
---
ISO 27001:2013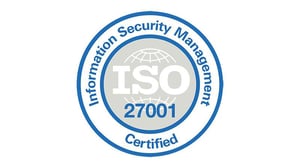 Starmind is ISO 27001:2013 certified (TüV Rheinland certificate).
ISO 27001:2013 is a globally recognized international standard for managing information security risks. Achieving and maintaining this certification demonstrates our ongoing commitment to using state-of-the-art information security to keep our customers protected.

ISO 27001:20113 provides a set of standardized requirements for Information Security Management Systems (ISMS), establishing a process- and risk-based approach for implementing, operating, monitoring, maintaining, and improving the ISMS.

This certification validates Starmind efforts in putting our customer`s security at the core of our solution by:

● Protecting customer and employee information at an internationally recognized level
● Managing risks associated with information security in a guided and structured way
● Meeting security requirements of global regulations such as GDPR
ePrivacy Seal
ePrivacyseal GmbH awarded Starmind with the ePrivacy Data Protection Seal following an in-depth audit of privacy and security measures implemented by Starmind. The audit was carried out by two independent third parties - a Swiss law firm MME and a Swiss security company InfoGuard - using the criteria catalog provided by ePrivacyseal GmbH. This audit covers the requirements of the General Data Protection Regulation (GDPR) for digital products. The catalogue of criteria for the certification is being continuously adapted to the interpretation of the GDPR and other data protection laws.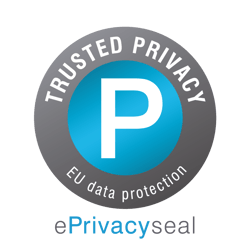 https://www.eprivacy.eu/en/customers/awarded-seals/#seal5
Please note that as of now, it is not possible to obtain an official privacy certification according to the Article 42 of GDPR. Nevertheless, the ePrivacy Seal is at best aligned on all requirements and Starmind will strive to update our privacy certification to the official one as soon as it will be made available by the European Commission, Member States and the European Data Protection Board.
Meet our Data Protection Officer
Ilya Vasilenko has a background in Computer Science with two master degrees - Natural Language Processing and in Distributed Systems. After having spent more than 10 years working in different companies as a software engineer, team lead, scrum master and a product manager, he switched to the area of data protection. He is holding valid IAPP certificates (CIPP/E, CIPM, CIPT) and has been specialising himself in leading a comprehensive compliance program covering general data protection practices as well as in the areas of data anonymization, telecom data and AI including automatic decision making.
As the Global Risk & Compliance & Data Protection Officer for Starmind, Ilya is leading the Starmind Privacy Compliance Program and is leading the process of privacy and security certifications of Starmind.